Congress Zadar
ZADAR
The historical part of stone-built, wall-girdled Zadar, located on a small peninsula, lives a full life to the rhythm of today, thus creating the very special attraction of this town, which-in addition to all else that it offers-is that peculiar harmony of traditional values and a contemporary way of life.
The stone-paved streets of Zadar record century upon century of history, and yet they live to the dynamics of a modern urban economic, communication and tourist centre that attracts visitors with its services and facilities, which become better and more varied by the day.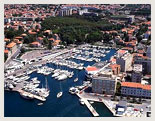 CONGRESS CENTRES ZADAR
BORIK HOTEL COMPEX

The Borik hotel compex is located practically at the very edge of the sea, some 3 km from the centre of Zadar. Congress participants have at their disposal the hotel Puntamika (Category: 3 star, total rooms 133) the Hotel Novi Park (Applying for 4-Star category, total rooms 112) and the Donat Congress Hall in the Donat Hotel. All hotels within this tourist estate offer a wide range of catering facilities and each has its own parking lot.
Capacities:

| Name: | Theatre: | Classroom: | Banquet: |
| --- | --- | --- | --- |
| Donat | 350 | 50 | - |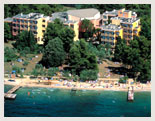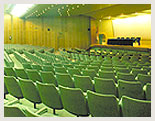 HOTEL KOLOVARE***

Year of reconstruction: 1998, Total rooms: 230, Singles: 42, Doubles: 176, Suites: 12

Situated some 100 metres from the sea, at the very entrance to the old part of town, this hotel has air conditioned premises suitable for staging exhibitions, organizing presentations, seminars and congresses. It also has an outdoor swimming pool and other sports and recreational facilities, as well as a selection of catering establishment.
Capacities:

| Name: | Theatre: | Classroom: | Banquet: |
| --- | --- | --- | --- |
| Congress Hall | 150 | 120 | 100 |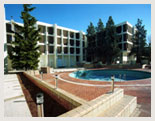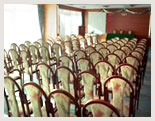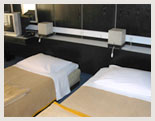 REZERVACIJA