Congress Plitvice
PLITVICE LAKES
The Plitvice Lakes are very popular tourist destination due primary to the beauty of the sixteen lakes, but also because of a good climate, exceptional nature and quality hotel and catering services. In 1949 the Plitvice Lakes were declared a national park because of their exquisite beauty, and three decades later this unique area was entered into the UNESCO list of world natural heritage. It has to be pointed out that the total area of the park, covering almost 200km2, is a hundred times larger than the area of the lakes alone. Thick forests of beech, fir, spruce and Scots pine abound. One of the most attractive sites in this landscape of forests is Corkova uvala, where giant fir trees and spruces reach up to 50 metres.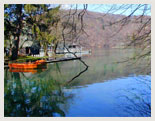 CONGRESS CENTRES PLITVICE
HOTEL JEZERO****

Year built: 1972, Year of reconstruction: 1999, Total rooms: 229, Doubles: 210, Suites: 19

The hotel, which offers a range of catering, recreational and entertainment facilities, is located above Kozjak Lake, in the very centre of the tourist zone within the national park.
Capacities:

| Name: | Theatre: | Classroom: | Banquet: |
| --- | --- | --- | --- |
| Congress hall | 220 | 80 | 30 |
| Sedra | 12 | 12 | - |
| Degenija | 12 | 12 | - |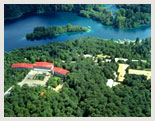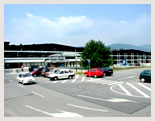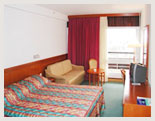 REZERVACIJA